Fifth grade at The Caedmon School consists of our oldest and "senior" students.
| Start Time | End Time |
| --- | --- |
| 8:25am | 3:30pm |
| 8:25am | 5:45pm |
They spend the year preparing for the academic and social challenges of middle school, while celebrating the culmination of their Caedmon experience. Academic instruction continues to be individualized and takes into account the learning styles, needs, and strengths of each child.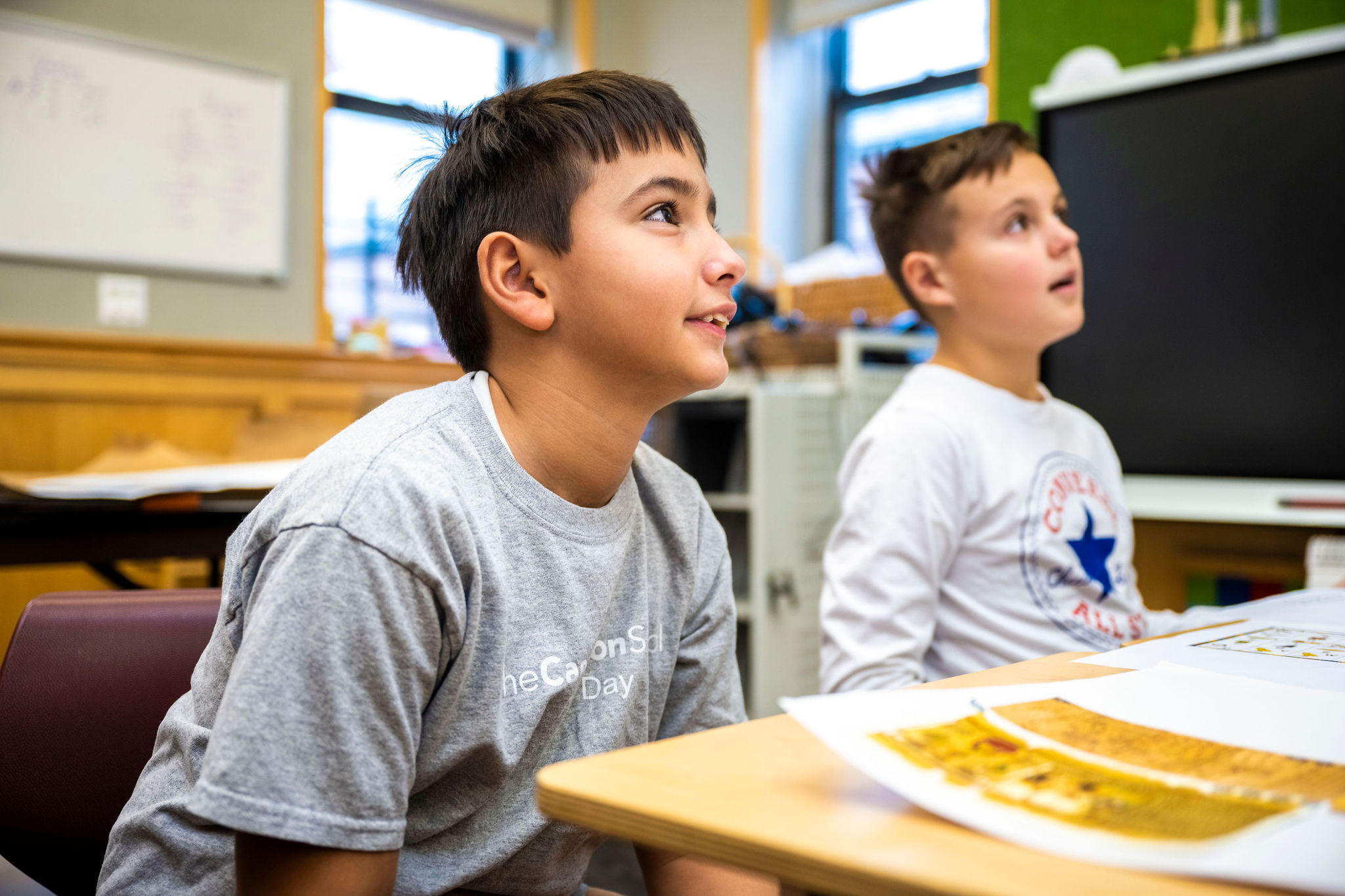 There is a greater emphasis on long-term assignments and collaborative projects, in which the keys to success are time management, study skills, and organization. Graded assignments are introduced in anticipation of the transition to ongoing schools. A grading criteria rubric accompanies these assignments, so that the children understand very clearly what is expected and how to meet their goals.
The Fifth Grade Experience at The Caedmon School
Fifth grade is a memorable year at Caedmon. Students finish the year by performing their musical for the rest of the Elementary Program and for their parents. Each spring, students also travel on an overnight trip to a nearby city of historical interest, or to an upstate nature conservatory to immerse themselves in the natural environment. They use the outdoors and nature to learn about issues of ecology, conservation and the world around us, and the trip acts as a bonding experience in the later part of our year, with an emphasis on connecting nature to our learning and growth.