Each year, students from The Caedmon Music School are selected to participate in a number of competitions, both locally, and throughout the world.
Our Music School has graduated many top competitors from these prestigious competitions. Please see below some of our most recent prize winners.
---
Colin Fuller, piano student of Ms. Chiou since 2015, has been gracing the stage at Carnegie Hall since he was in Second grade. Having placed in many musical competitions during his time at The Caedmon Music School, he was most recently awarded First Prize in the 2020 concert festival, and also placed as an Honorable Mention Winner (Young Musicians Category) of the American Protégé International Piano & Strings Competition in 2021.
---
Lucy Castro, piano student of Ms. Chiou since she was 3 years-old, was already playing Carnegie Hall by the time she was five! A Concert Festival Grand Prix Winner in 2017, she returned to the Weill Recital Hall at Carnegie Hall in 2019, as the Second Place winner of the International Piano and Strings Competition.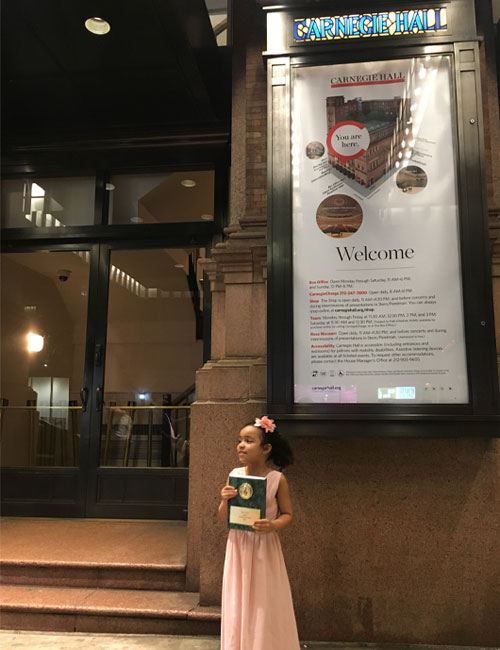 ---
Nishta Roy, flute student of Ms. Hoffman, virtually participated with the Flute Center of New York, a worldwide flute choir, in April of 2020. Over 500 flutists from across the globe participated.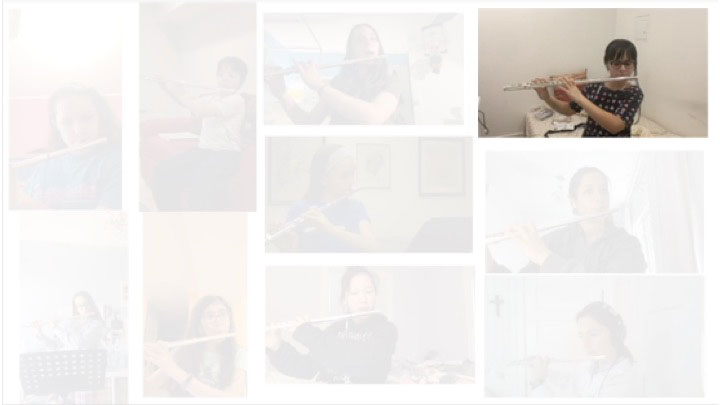 ---
Annie Donohoe, voice student of Ms. Chang, won second place in the junior division at the Crescendo International Competition and advanced to the final round. She then was selected as the first place winner in 2021.
---