Encouraging and promoting the desire to learn - a natural gift of childhood - is the keystone of achieving academic excellence, confidence, creative problem solving skills, and social empathy at The Caedmon School.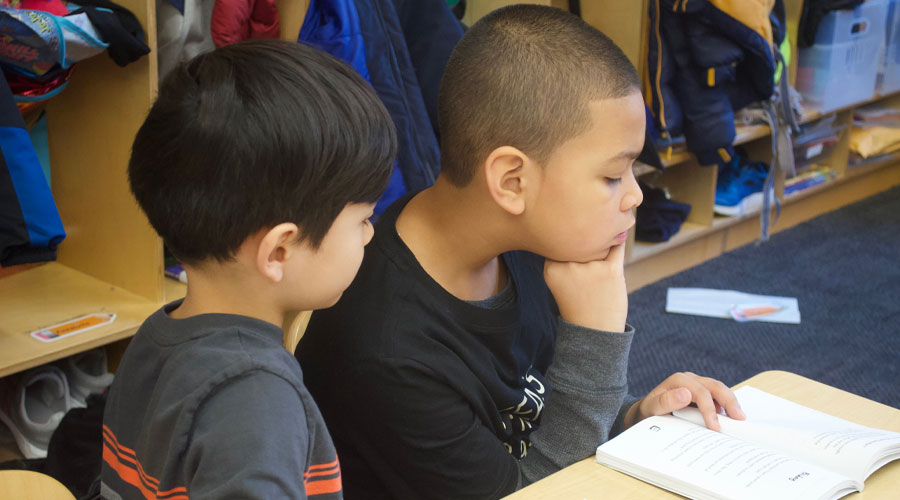 Caedmon provides a wide variety of learning opportunities to challenge our children in developmentally appropriate ways. The structure of the classes allows for individualized instruction, in keeping with Montessori's primary maxim to teach the child, not the material. In a supportive and nurturing environment, our children experience success, assume responsibility, and feel comfortable taking risks. We build self-esteem by teaching independence and by facilitating individual learning styles.
---
Portrait of a Graduate
The Caedmon School will graduate students who…
know themselves as learners and community members.
self-reflect.
bring compassion and ethics to life in their relationships and ideas.
experience diversity as their most natural milieu.
steward their community.
construct imaginative ideas and deep understandings.
envision multiple routes to a solution.
problem-solve confidently.
seek challenges as a source of inspiration and learning as a source of joy.
bring whimsy and rigor to both work and play.
demonstrate academic readiness for their middle school experiences.