A unique facet of a Caedmon education is how we cherish the childhood years. One of the few programs in New York City to span and celebrate the length of childhood, our program ensures a creative and collaborative approach to academic excellence.
| Start Time | End Time |
| --- | --- |
| 8:45 a.m. | 11:45 a.m. |
| 8:45 a.m. | 3:30 p.m. |
| 8:45 a.m. | 5:45 p.m. |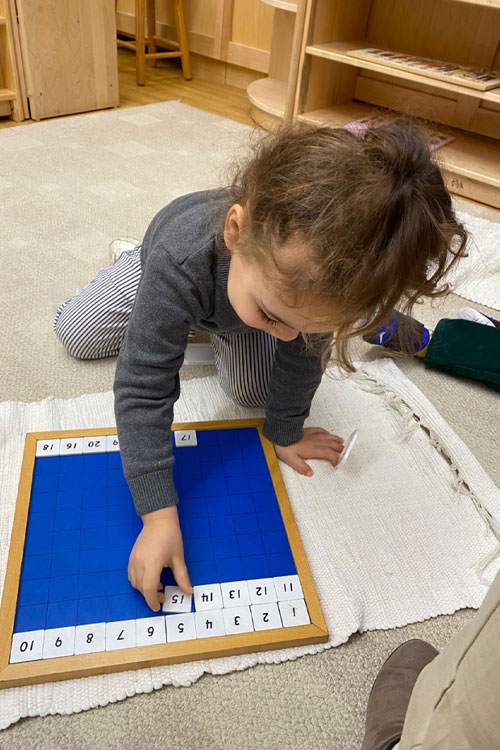 This class is specifically designed to foster confidence, competence, and independence in first-time school children. Due to the small student-teacher ratio (6:1), teachers are able to provide all the special attention the children of this age need to achieve the goals of the class, and prepare for their subsequent move to the Early Program.
The emphasis of the program is on social interaction. Predictable routines, an orderly arrangement of materials, and meticulously planned activities gently teach the children to operate within the more complex parameters of a school environment, thus making every experience a successful one for the child. "Following the rules," "putting your work away," and "taking turns" are seeds that grow into an awareness and consideration of others. Gradually, the children they are playing next to become a part of their play and they discover that sharing can be fun. Children also participate in specialist classes, which include music, movement and yoga.