The Caedmon School began a team sports program in 2012, which pits Caedmon's Fourth and Fifth graders against local teams in the community-based weekend Gotham Basketball Association. Caedmon competes in the Girls 10 and Under, Boys 10 and Under, and Boys 12 and Under divisions. Once a week, practices are held in the morning, one hour before school.
The Caedmon Basketball teams are proud to represent the Caedmon community in athletic competition. The values of teamwork, effort, sportsmanship, and enthusiasm are central to Caedmon sports. We are also honored to have Caedmon Basketball Alumni volunteer on a regular basis to help out!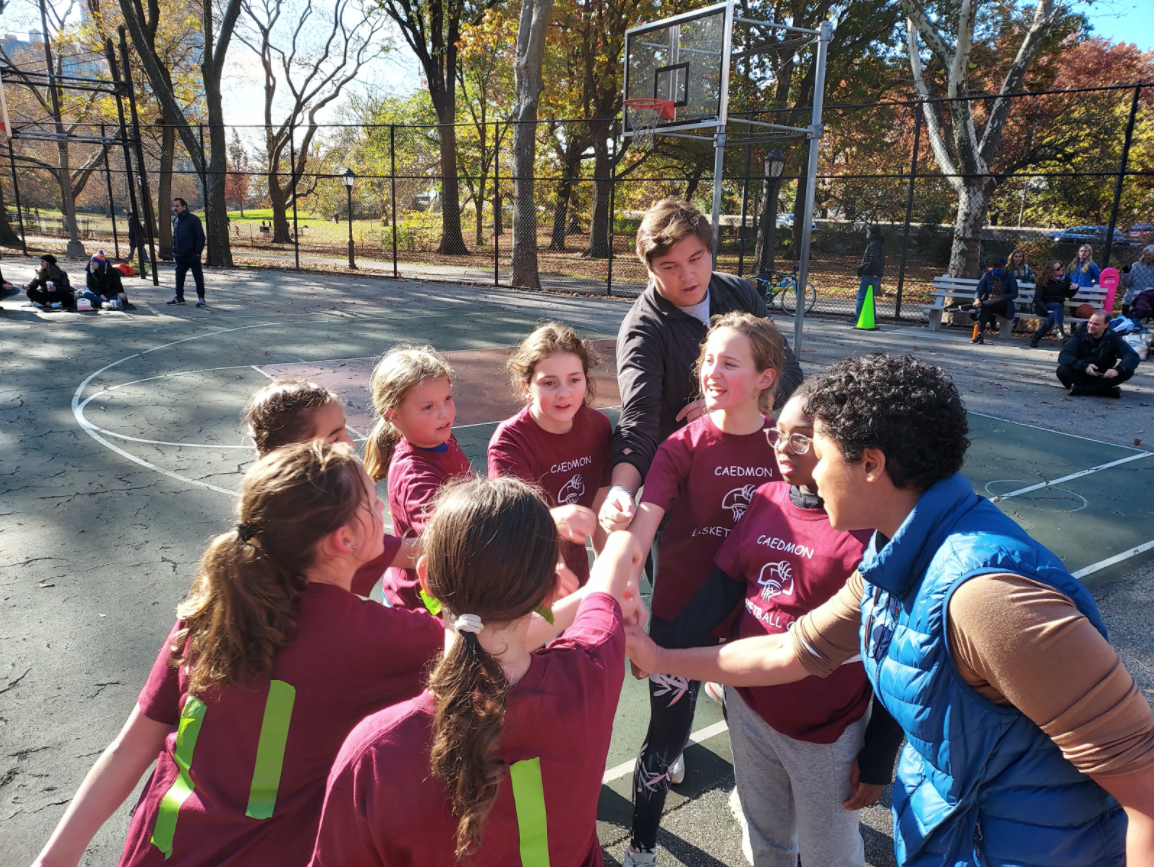 Game schedules will be tweeted from our Caedmon Basketball Twitter handle, @CaedmonBBall, so be sure to follow us today! They will also be posted to the School Stories section at the bottom of this page.
*Attendees at games must be masked and fully vaccinated. Hope to see you there.